Summer Associates @ LBP
October 2021
We are very glad to report about our new internship program "Summer Associates @ LBP". For the first time this August, two mechanical engineering students, Laura Z. and Lucas B., have been given the opportunity to gain insights into the work of a patent attorney at Lemcke · Brommer & Partner (LBP).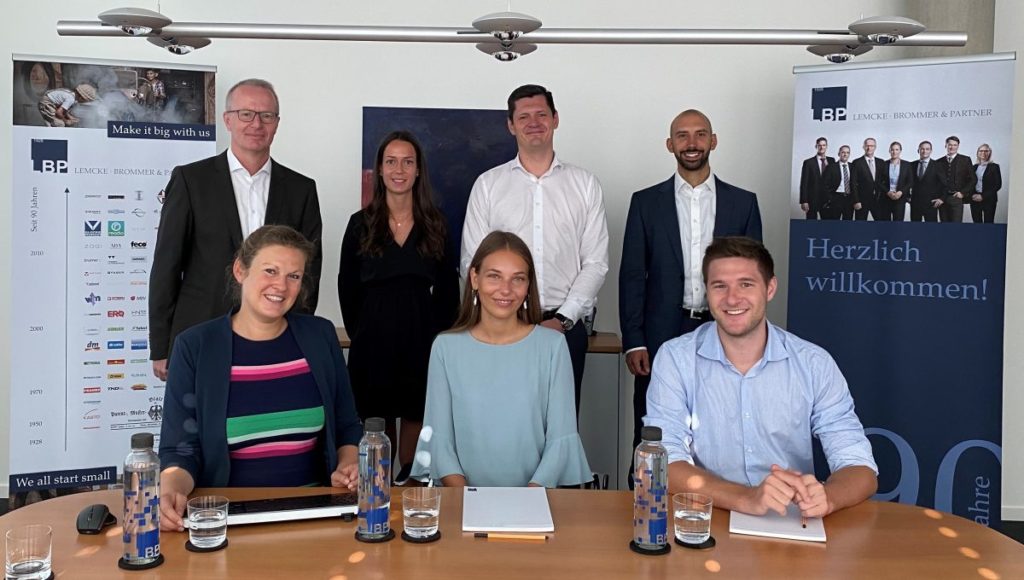 On the basis of current cases, our team of patent attorneys, patent attorney candidates and paralegals has provided our Summer Associates with a comprehensive overview of the work in the field of industrial property rights (IPR), of the different types of IPR and the examination procedures connected therewith. In the process, Laura and Lukas had the chance to collaborate on current cases: With regard to patent law, our trainees gained practice-related insights in preparing a draft patent application document, a reply to an examination report and a statement of defense in a patent infringement case; in the field of trademark law and design law, Laura and Lukas dealt with the search for prior trademark rights and with an invalidation action, respectively.
Furthermore, they got an accurate idea of internal workflows and IP management. Last but not least, our Summer Associates took the opportunity to chat with our patent attorney candidates who shared first-hand experiences from their patent attorney training.
Since the Summer Associates @ LBP program also aims at promoting new talents, we are very glad that we were able to awaken the interest of our Summer Associates in the career of a patent attorney and are confident that they will master their way to this profession if they decide to further pursue it.
The positive response to our LBP Summer Associate Program together with the conclusion drawn by our first two Summer Associates are a good starting point for us to further develop the internship program. Of course, we would be pleased to welcome further prospective trainees in our law firm next year. For additional information concerning the application procedure and the contents of the program, please contact us via Business@LBP-Patent.de.
All Posts