Dr. Philipp Ganz appointed as new partner
January 2022
LBP Lemcke, Brommer + Partner continues to grow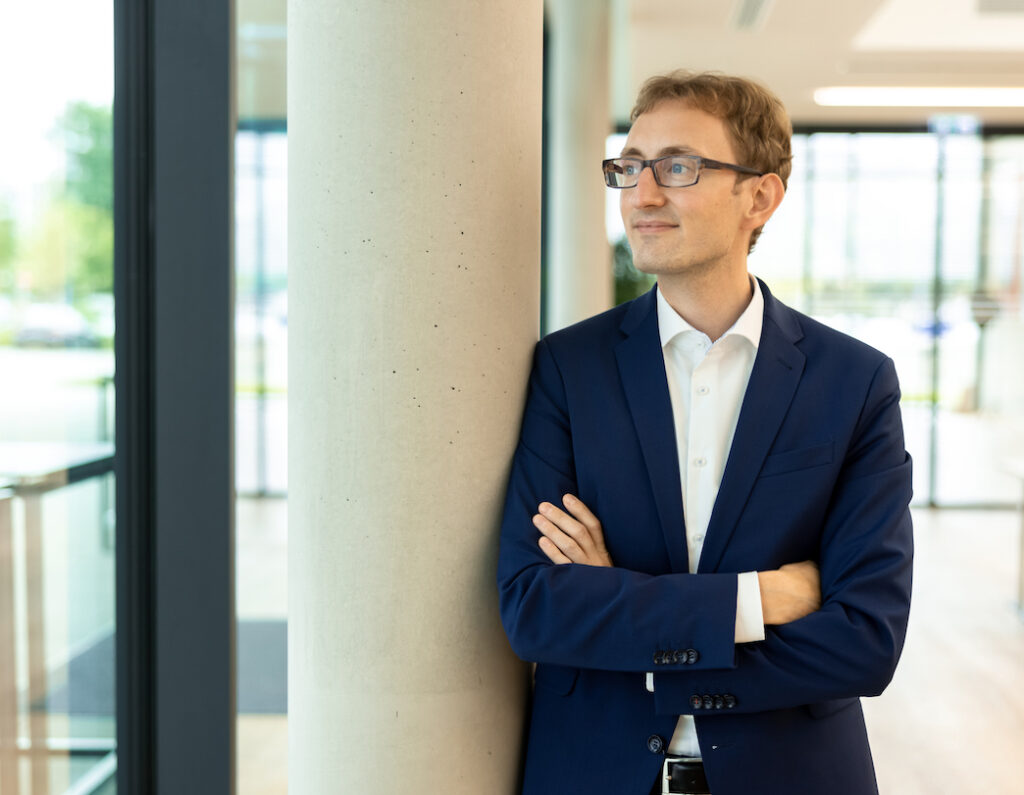 LBP is pleased to welcome patent attorney Dr. Philipp Ganz as a new partner
A perfect start for our firm into the new year: With effect from 1 January 2022, our firm will be completed by our esteemed colleague Dr. Philipp Ganz who has already enriched our firm over the past three years with his excellent knowledge of European patent law and with a particular focus on opposition proceedings.
Philipp Ganz is a patent attorney, admitted as a European Patent Attorney at the European Patent Office since 2017 and as a European Trademark Attorney and European Design Attorney at the EUIPO (European Union Intellectual Property Office) since 2021.
After studying physics at the University of Karlsruhe, he first worked as a research assistant at the Centre for Functional Nanostructures (CFN) of the Karlsruhe Institute of Technology (KIT) and obtained his doctorate in the field of production and characterisation of semiconductors for detectors and for applications in spintronics. He has been working in intellectual property since 2013, including six years in the patent department of a medium-sized company in the field of mechanical engineering. For more details on his education and the focus of his work, please visit the profile page of Dr. Philipp Ganz.
We warmly welcome Philipp as a partner in our team. With him, we are now six patent attorneys. The entire LBP team is looking forward to a successful journey together with Philipp through the IP world.
All Posts